Discount: Up To 20% Off On Divi – The Best WordPress Theme On The Market
Find all available discounts, offers and campaigns for the Divi theme for WordPress. All discounts are tested and validated September 2018. You'll find offers from Elegant Themes regardless if you are purchasing Divi for the first time or if you want to upgrade or renew your present Divi account. You can also find discounts for divi plugins and child themes from other vendors.
Discounts for September 2018
Expired Discounts For Divi
A unique way to build websites
Divi comes with more than 40 modules for text, images, video, counters, slideshows, FAQs, forms and much more. Easy to use and open for customizations. Divi creates 100% responsive design that always looks good on mobile devices. Preview your website on smartphones and tablets – on your computer screen. With the unique concept with drag & drop and click & type, everyone can create beautiful web design without writing a single line of code. You must try it to believe it. Free live chat support is included, but you can often find the answer to your question yourself in an open Divi forum. Divi users are active and lots of users share their experiences and feedback on Facebook and in other communities.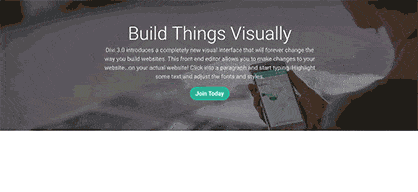 News
Read the latest news about Divi and WordPress in the blog.
When you install Divi you'll get 46 powerful modules, such as Number Counters, Maps and Sliders. But sometimes your design requires additional resources. Luckily, there are a bunch of good plugins developed specifically for Divi. Here is a list of the top five free...
read more